HapaLis Prods is an interculturally focused entertainment & education company founded to create and facilitate transformative storytelling on the page, stage, screen, and in the school & workplace.
Elizabeth Liang is an actress, writer, producer, workshop leader, & speaker. She believes intercultural & intersectional storytelling can help to connect us and heal the world, so she founded HapaLis in 2013 to do just that.
---
Public Speaking

Elizabeth (Lisa) is an
internationally sought out
speaker and artist-educator
on
autobiographical storytelling, intersectionality,
the Third Culture Kid and Mixed Race experiences,
intercultural identity,
cross-cultural communication,
women's stories, acting,
and the creative process.
Lisa speaks with humor, pathos, and insight about the intersections of identity in terms of language, race, gender, nationality, religion, culture, class, and global mobility.
Invite her to speak at your event for National Hispanic Heritage Month (mid-September to mid-October), International Education Month (November), Women's History Month (March), Asian Pacific American Heritage Month (May), or any time throughout the year!
Photo at top: Keynote at Lewis & Clark TCK Symposium
Workshops

Our stories and our feelings about them matter. Honor them.
Attend
workshops
to
• explore
• discover
• transform
• heal
• inspire others
with your solo show, memoir, personal essay, or keynote!
Anyone who grew up or is currently living among worlds, as a bridge or island or both (whatever that may mean to you), will get a lot from this class.
Yet the sessions are helpful for anyone who wants to tell their story!
Photos: Workshops at Princeton, Wellesley, Hillsborough Community Colleg
---
MEDIA & PRESS
PODCASTS


Stories from the Field Podcast "Your Story Matters: A Conversation with Elizabeth Liang"

The Global Chatter Podcast "What ARE You?" - Lively interview of Lisa by Amanda Bates of The Black Expat

click for more


People Like Us Jen Mohindra's TCK podcast (S2 E12)--Lisa enjoyed answering Jen's questions.

One Word Stories "Perseverance" - Lisa was interviewed for ep.12 of Joanna Sell's intercultural podcast/YouTube show

Global CKtizens Calvin Karuniawan Widjaja's ATCK podcast Ep 82: "First contact! Odyssey of the Alien Citizens (Elizabeth Liang)"

The ArtsMBA Podcast Jennifer Rosenfeld's podcast, which explores the intersection of art and commerce. In this episode, she and Lisa discuss the importance of sharing our stories.

AT EASE Podcast in which Museum of the American Military Family Director Circe Olson Woessner speaks with Lisa about Alien Citizen, her life overseas, her writings, and her workshops.

TCK Care "'The Story of a Story' with Elizabeth Liang"

DENNIS ANYONE? With Dennis Hensley On this podcast, Dennis and Lisa have a wonderful conversation about numerous topics connected to Alien Citizen, and unrelated ones like playing a staffer on "The West Wing" and her unrequited pre-teen devotion to Sylvester Stallone.

Asian America: The Ken Fong Podcast Interview in which host Ken Fong and Lisa have a lively conversation about Alien Citizen, TCKs, and politics

Absolutely Intercultural Podcast interview by SIETAR-Europa conference delegate & interculturalist Anne Fox

As Told by Nomads "Using the Arts to Express Yourself, with Lisa Liang"



VIDEOS


The power of storytelling in a world pandemic. "Riding emotions with @hapalis" - Psychologist Karina Lagarrigue's IGTV show

FIGT Focus "FIGT Focus on Identity: Lisa Liang"

click for more


NAFSA TCK Global Nomad Panel "Why TCKs Should Tell Their Stories in Creative Form"

TCKid TV FIGT14 Scholars Are Moved by Alien Citizen: An Earth Odyssey

Global Life Summit "Creative Ways to Process and Express Your Global Past | Elizabeth (Lisa) Liang"

Asians on Film "Elizabeth Liang Interview: Law & Order, Ojala, El Compromiso + Alien Citizen."

Asians on Film "Elizabeth Liang: Film, TV, Stage...Unpacked!"

ARTICLES


VoyageLA "Community Highlights: Meet Elizabeth (Lisa) Liang of HapaLis Prods"

Intercultural Compass "What are the colors of your culture? Interview with an actress Lisa Liang"

click for more


Clearing Customs "In 'Alien Citizen,' a TCK Takes the Stage to Tell Her Stories"

VoyageLA "Meet Elizabeth Liang of Alien Citizen: An Earth Odyssey | Tell Your Intercultural Story"

CULTURS Mag "'Alien Citizen' And Its Comical Look At Growing Up TCK"

Multicultural Kid Blogs "10 Alternatives to 'Where are you from?'" Alien Citizen's concept of home is mentioned with kind praise in this article.

Wesleyan Magazine "Who Are You?"

LA FPI "The FPI Files: Solo Queens Fest @ Bootleg"

MXRS January Commons: Intercultural/Intersectional/Interactional (2017) A conversation between Solveij Rosa Praxis and Elizabeth Liang. Together, they explore the intersections that exist within mixed bodies and the intercultural communities we build with these very intersections.

The Berkshire Eagle "Elizabeth Liang finds home: Performance at Williams College '62 Center"

The Displaced Nation "TCK TALENT: Even without slide projector, projection of life as a Third Culture Kid engages Reykjavík audiences"

Next Stop: Musings of a Third Culture Kid "Alien Citizen: Laughter, Tears and Finding the Right Words"

Diary of a Move "Blood is not always thicker"

The Displaced Nation "TCK TALENT: Lisa Liang performs 'Alien Citizen' before fellow aliens"

Baltimore Post-Examiner "Alien Citizen - An Earth Odyssey"

Wandering Educators "Alien Citizen: Third Culture Kids, from Everywhere and Nowhere"

The Displaced Nation "What's it like to come out as a Third Culture Kid on stage? Elizabeth Liang tells all!"

The Displaced Nation "Who is it that can tell me who I am? Third Culture Kid drama!"

---
CONTACT
Email: Lisa

Schedule: phone or Skype

meeting

---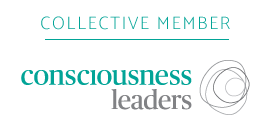 • Federally Certified Woman-Owned Small Business
• Certified by Women's Business Enterpise National Council (WBENC)

System for Award Management (SAM) – Cage Code 7Q3U8
NAICS Codes: 541990 | 711510 DUNS Number: 080391990